Von Smith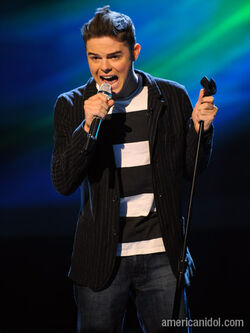 Birth Name
Vaughn Lee Smith
Vaughn Lee "Von" Smith (born June 15, 1986) is an American Idol singer.
Smith gained some success via his YouTube videos. These garnered him national attention, which led to an appearance on The View on 27 February 2007. Soon thereafter he was offered, and eventually signed, a recording contract with Kon Live Distribution.
American Idol
Edit
Smith auditioned for the eighth season of American Idol, and made it to the top 36. He was eliminated on March 4, 2009, and was brought back to wild card performance on March 5, but was eliminated once again.