Mishavonna Henson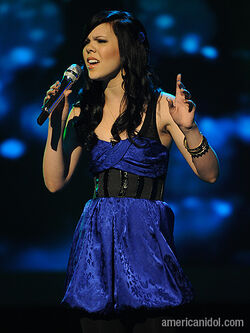 Birth Name
Mishavonna Antoinette Henson
Mishavonna Antoinette Henson (born July 25, 1990) is an American singer and actress from Irvine, California who participated in the eighth season of American Idol.
Early Life
Edit
She is a volunteer at The Boys and Girls Club "Musical Mentor Program" helping to teach guitar to children. Henson first started singing professionally when she was 13 and training vocally since 8. In August of 2008, Mishavonna received the "Certificate of Merit Award" for female vocal solo at the Assemblies of God "National Fine Arts Festival" in North Carolina after having won in regional competitions through-out the year.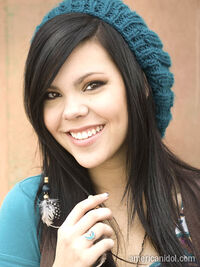 American Idol
Edit
Mishavonna had tried for Season 7 of American Idol, and got a golden ticket to Hollywood but was eliminated during Hollywood week, and did not make it to the top 24.
Mishavonna returned to Idol for a second time in Season 8, and again her audition was successful. This time, she passed through Hollywood week, and became one of the top 36. Henson was part of the second group of 12 to perform, and was the final female to perform on the night. She sang Drops of Jupiter (Tell Me) by Train but didn't get enough votes to pass to the next round. The judges decided not to give her a second chance in the Wildcard Round, and a as a result, she was officially eliminated from the competition. However, in the weeks following her elimination, "Drops of Jupiter" returned to the Billboard Hot Digital Songs chart, with its return being attributed to Henson's performance.
External links
Edit