Felicia Barton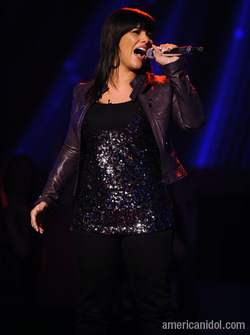 Birth Name
Felicia Barton
Audition City
Louisville, Kentucky
Felicia Barton (born March 6, 1982) is an American singer-songwriter who was a semifinalist on American Idol Season 8.
Background
Edit
Felicia was born on March 6, 1982. She lives in Virginia Beach, Virginia. She has a son, Malachi.
American Idol
Edit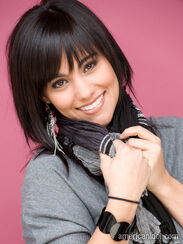 Preliminary Rounds
Edit
She auditioned in Louisville, Kentucky, performing both "Soulmate" by Natasha Bedingfield and "Put Your Records On" by Corrine Bailey Rae. She was quickly shown singing the latter during a montage of auditioners, including winner Kris Allen, who all advanced to Hollywood in the Louisville audition episode. In Hollywood, she was only shown briefly. On the final cut down to the Top 36, Barton was eliminated. During the telecast of that episode, she received a call informing her that she was now back in the show and would be competing in a few weeks. This was announced publicly soon after, and the reason was that Joanna Pacitti, who had advanced to the Top 36, had been disqualified due to having close ties with some executives from 19. Thus, Barton was chosen to replace her.
Semi-Finals
Edit
Barton was chosen to perform in third group of semifinalists. She sang "No One" by Alicia Keys. After the performance, the judges all gave her good comments. However, the next night, it was revealed that she did not advance into the Top 13. She was one of the many considered for the Wildcard, but ultimately was not chosen. This came as a disappointment to many viewers, who thought that Barton deserved a spot as a finalist.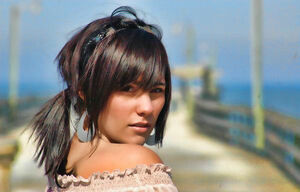 Performances
Edit
Week #
Song choice
Result
Audition
"Put Your Records On"
"Soulmate"

Advanced
Hollywood
[not aired]
Advanced
Hollywood
[not aired]
Advanced
Hollywood
[not aired]
Eliminated*
Top 36/Semi-Final 3
"No One"
Eliminated



*Barton returned to the show after Pacitti's disqualification.
Post-Idol
Edit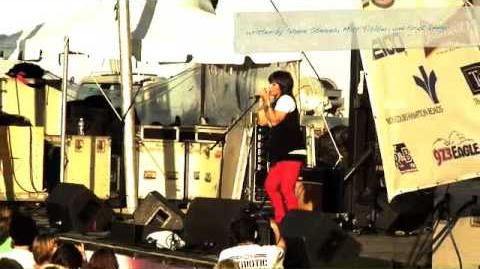 On Barton's official MySpace, she announced that she is starting to record new music. She has worked with writers in Nashville, and is planning to continue performing. On May 30, 2009, Felicia performed at the Patriotic Festival in Virginia Beach, VA. She opened the show for Matt Nathanson and season 7 winner, David Cook. She performed Alicia Keys' "No One". She also debuted two original songs, "Rocket Science", an upbeat pop tune, and "Here Comes the Day", a pop ballad, co-written by Barton. She also performed a third original song on her hometown news station, called "Magic Carpet". Bloggers and others around the internet have loved these songs and Barton as a singer. She released an EP called Lost Words in 2011. In 2013, she signed a joint-venture publishing deal with Warner-Chappell Music and Pulse Recording. She has written songs for such artists as Demi Lovato and Lea Michelle. She even co-wrote the song "We Are One", which is the debut single for season 13 runner-up Jena Irene. She has also sung the theme songs for the TV shows DuckTales and Total Bellas.
Discography
Edit
EPs: