Congratulations, Sam!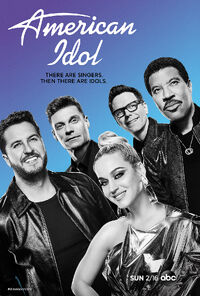 The journey continued as judges Luke Bryan, Katy Perry and Lionel Richie set out to discover the next American Idol.
After an exciting season, shortened by COVID-19 and concluded with at-home performances by the contestants, the fans have chosen Just Sam as the newest American Idol!
Season 18 of American Idol premiered February 16, 2020, airing Sunday evenings on ABC, and concluded March 17.

The Judges
Featured Video
American Idol Winners
Poll
American Idol Wiki
We're a wiki by fans — and most importantly for fans — of ABC's hit show American Idol. Wanna celebrate the singers and document their amazing journey? Sign up for a free account and start editing today!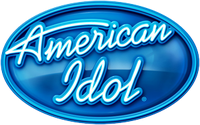 News
<rss>https://news.google.com/rss/search?safe=off&resnum=0&q=+american-idol&um=1&ie=UTF-8&sa=N&tab=wn&hl=en-US&gl=US&ceid=US:en%7Ccharset=UTF-8%7Cshort%7Cdate%7Cmax=5</rss>
Twitter
Community content is available under
CC-BY-SA
unless otherwise noted.